Human resources
Geofizika consider its personnel - employees - people as the greatest value.
By setting high standards and ambitious goals, our personnel, with their professional work:
from Morocco to Oman,

from Croatia to Namibia,

having experience in Sahara Desert,
Albanian transition zones,

seismic in Populated areas,

deep Water Wells drilling

while respecting the diversity of cultures and religions, are creating new values.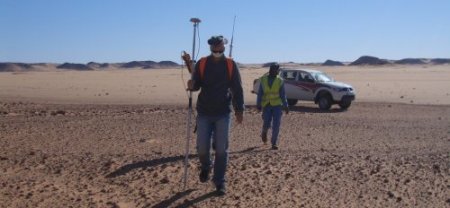 The vision of our human resources is that each employee has the opportunity to realize themselves through their work, as well as their potentials in its entirety. Our HR department is always there to help them in that achieving.

Accordingly, we give great importance and spend considerable effort for continuous education and training of our personnel and partners through training center of Geofizika (GETC), where each employee is being educated by IN-HOUSE courses lead by our experts in:

Project Management System Courses,
Computer Courses,
QHSE and

Language Courses.

Within our GET Center, a specialized training is organized and lead by experts for Main Activities Courses including specific QHSE as Basic Courses in:
Geophysical Methods,
Survey Design,
Recording Systems,
Drilling Courses,

Equipment Maintenance
Other Specialized Courses as needed
We offer equal opportunities to all present and future personnel, irrespective of gender, age, ethnic or national origin and religious beliefs, disability, political or sexual orientation and family status.

Geofizika always remains neutral (politically and religiously) and we expect our employees to do the same during working hours, while on the company's premises and when acting on behalf of the company.
Geofizika offers competitive employment conditions and remuneration and recognizes employees' right to be organized and bargain collectively. ­
We support human rights and do not engage children or forced labor.