Company history
Geofizika d. d. is a successor of the former Institute for Geophysical Explorations, founded in 1951, with the main purpose of performing geophysical explorations which were to enable a better insight into deep geological structures, reduce the risk of expensive drilling, and increase effectiveness of explorations of natural resources, such as water, gas, oil and minerals.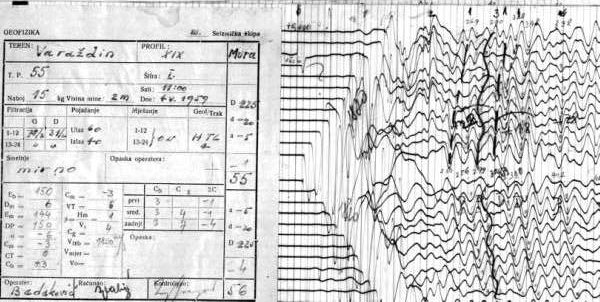 Geofizika d. d. was the first company for applied geophysics in South-east Europe and it had an important role in all geophysical explorations performed in former Yugoslavia, Albania, and Greece. At the same time, subsurface explorations were carried out for local and foreign investors all over the world - the Middle East (Turkey, Lebanon, Syria, Jordan, Iraq, Iran), Africa (Egypt, Libya, Sudan, Ivory Coast, Namibia), as well as South-east Asia (Burma and Cambodia).

Our Branches
In order to enable prompt and effective operations in all areas of interest, and strengthen its market and financial position, Geofizika d. d. opened branch offices and founded related companies abroad - in 2000 Branch Office Syria (Damascus), in 2001 Geofizika Egypt (Cairo) (a related company), in 2004 Branch Office Libya (Tripoli) and Geofizika Sarajevo (Sarajevo) (a related company), in 2006 Geofizika International Belgrade (Belgrade) (a related company), in 2008 Geofizika Gulf (Muscat) (a related company) and Branch Office Morocco (Casablanca).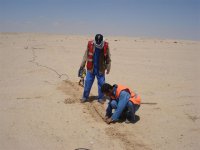 Explorations
In the last couple of years, professional staff of Geofizika d. d. carried out a number of geophysical explorations in Europe, Asia (predominantly Middle East) and Africa (predominantly North Africa), which mostly involved 3D seismics, and to some extend 2D seismics. Geofizika d. d. has been continuously adopting new and improving the existing methods, and intensively investing in staff education and purchase of sophisticated equipment.

HSE politics
In the company, we pay special attention to our HSE politics, with our absolute priorities being health and safety of our staff, environment protection, prevention of pollution, finding ways to improve natural resources, respecting state regulations, legislation, industrial standards and guidelines. In view of permanent improvement and advancement of HSE awareness, Geofizika d.d. has developed its own system of managing safety at work in complete compliance with OGP standards.

Geofizika d.d. is a permanent member of IAGC, EAGE and Croatian National Board of the World Petroleum Congress (WPC), and since 2001 it has been continuously participating in the strategy of the development of the Republic of Croatia.